Description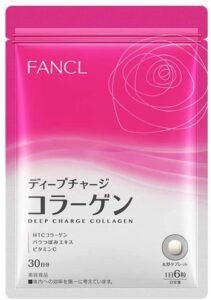 [Easy at any time] HTC collagen and two beautiful ingredients are condensed into small grains. Contains 1,000mg of "HTC Collagen" that goes all the way to the back and enhances the production power.
[Supporting every day] "Deep charge design" that is particular about "real feeling" supports every day.
[Keep clean] Pursuing a size suitable for absorption. By efficiently reaching the depths, it leads to a beauty that springs up.
[Estimated daily] 6 tablets, for about 30 days, 180 tablets [Effective intake] It is said that metabolism increases during sleep, so it is recommended to take it at night. ※In effect there are individual differences.