Description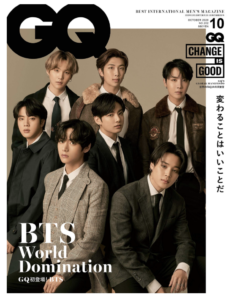 GQ JAPAN
Launched in April 2003 as the Japanese version of the world's first men's fashion and lifestyle magazine "GQ", which was first published in the United States in 1957 and is currently published in 20 countries and regions.
We are developing content on various platforms such as magazines, websites, SNS, and digital magazines. Comprehensive media that delivers the latest information on fashion, business, gourmet, cars, gadgets, travel, overseas trends, etc. to men who have intelligence, character, and sensibility and are particular about "essence" in both business and private life.
The "GQ Men of the Year", which commends men from various fields who have influenced the times at the end of each year, is also popular.