Description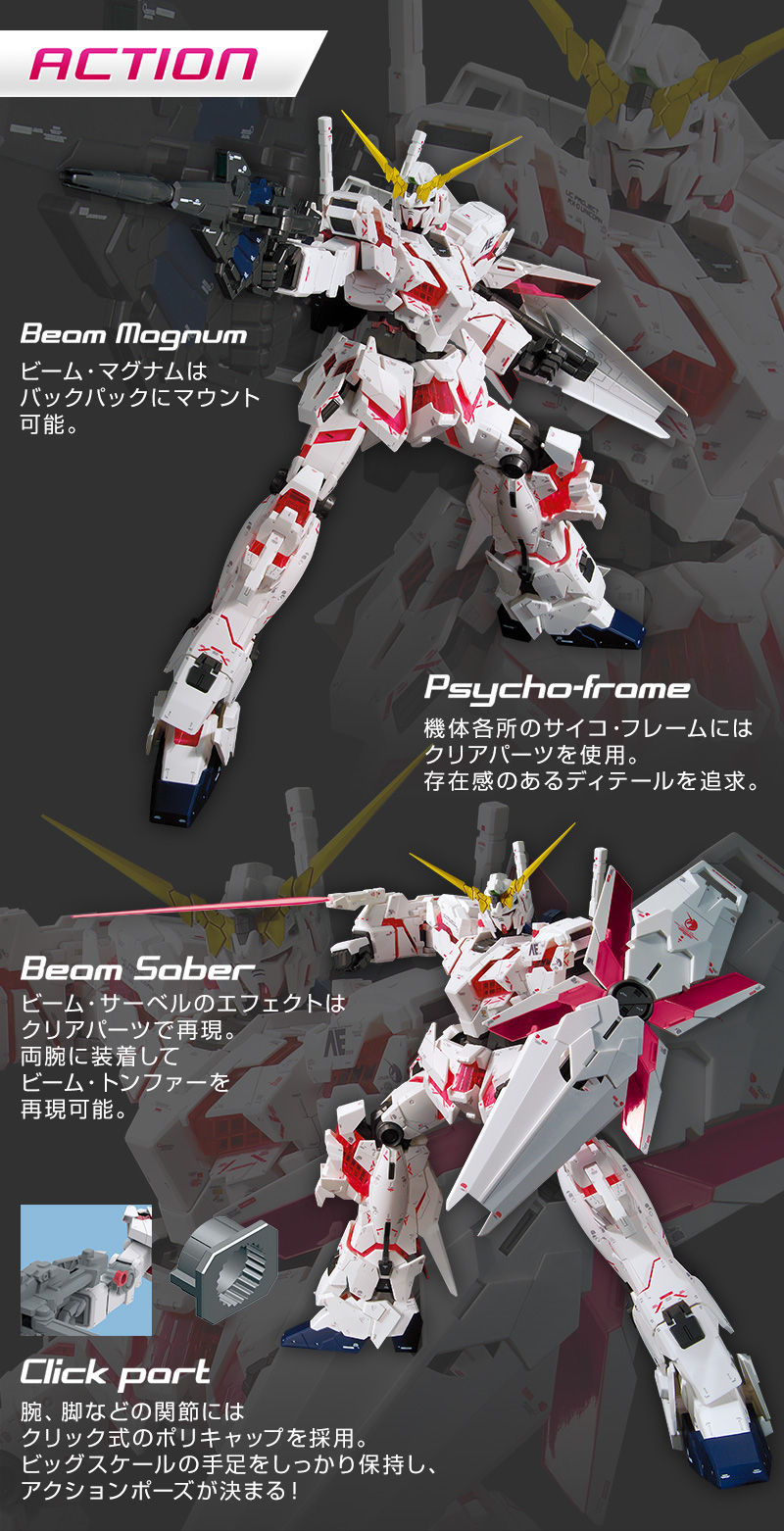 Product Details
Limited Gunpla of the official Gunpla comprehensive facility "Gundam Base" for Gunpla fans all over the world
Appeared in the Gundam Base Online Shop as the "Best Selection"!
Powerful mega size model Unicorn Gundam Ver. TWC is here!
● Powerful big size! Mega size model that reproduces the full-scale unicorn statue
1/48 scale Reproduce the full-scale Unicorn Gundam with an overwhelming size of about 452 mm in height.
-Faithfully reproduce the shape of the full-scale Unicorn Gundam backpack and left and right hand parts
● The head unit can be equipped with an LED unit to reproduce light emission!
One Gunpla LED unit is included. You can enjoy the luminous gimmick of the image in the play.
● Plastic model original marking sticker is included
-Clear parts are used for the psycho frame of various parts of the aircraft
Pursuing details with a strong presence.
-Various weapons of Unicorn Gundam are included
Attached armament: Beam Magnum / Beam Saber / Shield
* The LED unit is already assembled.
In addition, the following batteries and (+) driver are required to light the LED unit.
[Batteries used: LR41 x 2 (test batteries included)]
--------------
1/48 scale assembly plastic model
Target age: 8 years old and over
Main product materials: PS / PE / ABS
・ No adhesive is used for assembly
* A + (plus) screwdriver (sold separately) is used for this kit.
--------------
* The finished product in the photo is painted. It is also a prototype under development. It may be slightly different from the actual product.
* Please note that some clear parts may contain air bubbles due to the manufacturing process.
* Product materials may change depending on the production time. Please note.
(Remarks)
・ This product can also be purchased at the official Gunpla general facilities "THE GUNDAM BASE TOKYO" and THE GUNDAM BASE FUKUOKA.
・ This product may be sold at events hosted by our company, other projects, and overseas.
・ This product has a limited number of preparations for sale at'Premium Bandai'. Please note that it may be out of stock.
・ Due to the number of production preparations, the quantity of this product that can be purchased per person is limited. Please note.
・ The shipping date of this product may change depending on the application status and production circumstances. Please note.
・ The product image is under development and may differ from the actual product.
・ Product specifications are as of July 2020. Please note that it is subject to change.