Description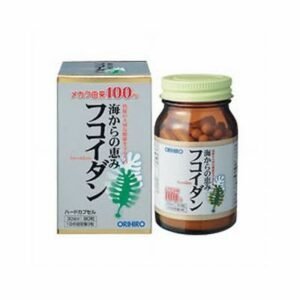 Product description
A supplement that uses 100% fucoidan derived from mekabu and is packed in hard capsules. Fucoidan is a slime component that is abundant in seaweeds called brown algae such as wakame seaweed and kelp, and is a polysaccharide whose main component is fucose. Contains 300 mg of mekabu fucoidan in 3 tablets. Please use the blessing Fucoidan from the sea.
Raw materials / ingredients
Mekabu extract, cornstarch, dextrin, gelatin, sucrose fatty acid ester
how to use
Take about 3 capsules daily with water or hot water at meal times. ● If you feel uncomfortable in your throat, drink plenty of water.
Safety warning
● For first-time users, start with a small amount. ● Please follow the recommended daily intake