Description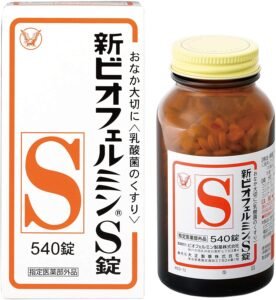 From the Manufacturer
For family stomach troubles.

The new Biofermin-S tablet contains 3 types of lactic acid bacteria that are effective for your family's stomach.

3 Product Features

It works great for constipation and soft stoles, and can also be used for intestinal activity for orthotics.Intestinal activity: activity for adjusting intestinal flora.

Biofermin lactic acid bacteria that goes well with the human intestine.

The active ingredient is lactic acid bacteria that is compatible with human intestines and is recommended for children and the elderly, so it can be enjoyed by family members.

Three lactic acid bacteria works.

3 types of lactic acid bacteria such as Bifidobacteria can help you adjust the intestinal flora from the small intestinal to the colon.